ATTACHMENT 3 4 5 MARCH 2023
ATTACHMENT INFORMED COUPLE THERAPY
ONLINE WORKSHOP OVER 3 DAYS

NOW FULL: To join the waiting list email sambaker.pa@gmail.com with your contact number or click here to here to see the next course 20, 21 & 22 October 2023
DATE : Friday 3, Saturday 4 & Sunday 5 March 2023
ALTERNATIVE DATES : Friday 20, Saturday 21 & Sunday 22 October 2023
TIMINGS : Each day:  9.15am for a 9.30am start.  Finish approx 2.15pm (please allow until 2.45pm) These times are GMT
LOCATION :  Online 
TRAINER : Nicola Jones Scroll down to see more about the trainer
COST : £199 if booked by 3 January 2023, £215 if booked by 3 February 2023, £235 full price
NOW FULL: To join the waiting list email sambaker.pa@gmail.com with your contact number or click here to here to see the next course 20, 21 & 22 October 2023
Attachment theory provides the most reliable and research-based approach to working with couple clients available today. As such it will enrich your practice as it helps you to get to the heart of your clients' issues: their needs for security, connection, intimacy and love. It enables a deeper appreciation of how close relationships are formed which directly correlates with how to help couples understand and resolve their problems. It explains the fundamental importance of close relationships to our wellbeing and across the lifespan 'from the cradle to the grave' (Bowlby, 1979).
Learning objectives :
Learn key concepts of attachment theory, infant brain development and relevance to couple relationships particularly internal working models of close relationships
Explore interaction of attachment styles and internal working models in a couple
Understand interaction of the various motivational systems (sex, caregiving, care seeking, intimacy, exploration) involved in intimate adult relationships to ascertain and evaluate couples' issues
Identify key triggers of the attachment system and consequences of this system being triggered
Apply learning to a case study
Reflect upon personal attachment style and internal working model. Implications for practice
Tools, exercises and practical strategies to enhance clients' awareness of their attachment style
Introduction to developmental trauma, intergenerational transmission of insecure attachment and trauma
Who is this workshop for?
Any counsellor or psychotherapist is welcome to join this workshop.  Couples therapists will benefit.  But since so many therapy clients have relationship issues, we also welcome one-to-one counsellors, psychotherapist and health workers.  This workshop is also open to people who are training as a therapist / counsellor. 
ABOUT THE TRAINER :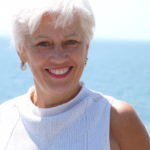 Nicola Jones is an experienced relationship therapist and an accomplished trainer and facilitator. She trained with and worked for Relate, trained with The Bowlby Centre for 2 years and is accredited by the National Counselling Society. She has an MA in Gender Studies, SOAS, University of London (2008). Nicola has supervision with those who worked with or were supervised by John Bowlby. She is Vice Chair of the International Attachment Network and works privately in Bristol with individuals, couples and families. Her first career was as a lawyer and family business adviser. Nicola has presented internationally on a range of matters related to social justice.
NB Numbers are strictly limited, so please book early.
APPROVED FOR CPD : This course has been approved by NCIP- National Council Of Integrative Psychotherapists and endorsed by the International Attachment Network. This course will give you 14 hours of CPD.
OUR EXPECTATION : IS THAT YOU WILL ATTEND THIS WORKSHOP FOR THE FULL LENGTH OF THE COURSE, HAVE YOUR VIDEO ON, YOUR MOBILE OFF,  AND FULLY PARTICIPATE.
     There are some online talks on zoom that allow you to come and go, or to choose not to participate in the exercise and breakout rooms.  This culture has started to creep into our workshops.  We have even had people say they want to leave to go and pick up children from school or walk their dog!  People dropping in and out is very disruptive – especially when there may be group exercises that are planned for the same group to participate in a number of times.  
     Because of this, we want to be clear about our expectations.  This workshop has been planned with the assumption that you, and everyone else, will attend for the full time.  SO PLEASE BE CLEAR, THAT IF YOU BOOK ON THIS WORKSHOP, WE EXPECT YOU TO ATTEND FOR THE WHOLE TIME, TO  PARTICIPATE IN THE BREAKOUT ROOMS AND EXERCISES AND HAVE YOUR VIDEO SWITCHED ON.
     Please also put your mobile to one side and on silent – checking your phone or texting will mean that you miss material.  So we request that you only check your phone during breaks.  
PRE-COURSE READING : Please note you will be sent some pre-course reading about 4 days before the workshop.  This will take about an hour.
CANCELLATIONS : Any request to change (eg defer to alternative dates) or cancel your place at a workshop, that is made at less than 21 days before the course start date will be charged in full.  Any cancellation / amendments / requests to defer before 21 days, will be subject to a 12.5% handling charge.  
Organised through Sleeping Mountain Ltd